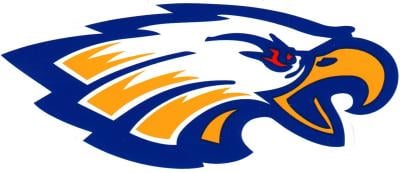 Heading 1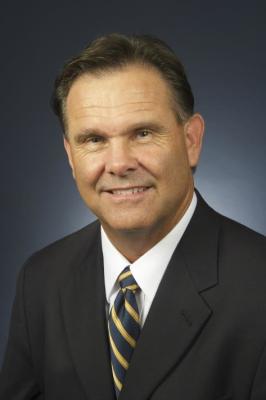 Naples High School head football coach Bill Kramer was inducted into the Florida Athletic Coaches Association (FACA) Hall of Fame on January 7, 2017, in a ceremony held in Daytona Beach, Florida. Coach Kramer is only the second Naples High School coach (after softball Coach Robert Iamurri) to be accorded this honor. (Coach Dave Walker was inducted into the FHSAA Hall of Fame.)

Coach Kramer is a graduate of Liberty University where he majored in Health and Physical Education. He also holds a Master's degree in Computer Science from Nova Southeastern University and a Master's degree in Guidance and Counseling from Saint Thomas University.

Bill Kramer began his coaching career in 1987 at American High School in Dade County. In 1998, he became the head football coach at Naples High School. In only his fourth season at Naples, 2001, the Golden Eagles won the first football state championship in southwest Florida history. Kramer has since led two more Naples teams to the FHSAA State Finals finishing Runner-Up in 2003 and winning a second State Championship in 2007 with the area's first ever perfect 15-0 season. Kramer's teams have won thirteen District and six Region Championships. The 185 - 46 record compiled by Kramer and his staff ranks them first in total wins and winning percentage (80 %) in Naples High School's
60 year
tradition of football. Moreover, during Kramer's tenure at NHS, over 90 percent of football player graduates have gone on to attend colleges and universities, and many former players have become coaches themselves. 

Bill Kramer has been recognized as an FACA District Coach of the Year ten times and has been named Coach of the Year by Nike, the FACA, Florida Sports Writers, the National Federation of High Schools (NFHS), the Miami Dolphins, the Naples Daily News, and the Fort Myers News-Press. In addition, Kramer has been chosen to represent Florida at the NFL Youth Football Summit and serves on the FACA Board of Directors, the FHSAA Football Advisory Council, and the American Football Coaches Association Public Relations Committee. In 2013, he was selected to be an assistant coach in the U.S. Army All-American Bowl, and in 2016 he was selected to be the head coach of the US Army All-American Bowl East team.

Coach Kramer is actively involved in the Fellowship of Christian Athletes. He is regularly a featured speaker and clinician at numerous schools, universities, professional, and civic groups. Coach Kramer was named one of Collier County's inaugural "Ten Men of Distinction," received the State Farm Good Neighbor Coaches Sportsmanship Award, the National Sports Achievement Award, and the Collier County BarAssociation Educator of the Year Award.